I practice all my moves / I memorize their stupid rules.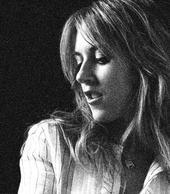 I heard the new Liz Phair single yesterday. Not the hottest, says I. And I'm not one of those guys who thinks Liz needs to forever live in the '93-lo-fi-indie-blowjob-queen incarnation of her career. If she wants to be the pop-rock-FHM-mom with the hot radio single, more power to her.
But this new track? At best it sounds like one of Sheryl Crow's tossed-off deep album cuts. The syrupy production by The Matrix is gone, but so are the hooks and the power chorus.
Even if I'm not totally on board with the new stuff, she's refreshingly unrepentant about her new musical identity and her place in pop culture. In a New York Times
profile
, Liz snaps it into focus: "After all, I'm not sitting in an office telling someone that their insurance policy doesn't cover their chemotherapy. Theoretically, I am trying to make a piece of music come to life, to try and bring joy and meaning to people's lives. That's a pretty good deal."
I wish her new music was as assured as that statement.